CFA (Continuous Flight Auger) is a single pass piling method, where a continuous flight auger is used to drill to depth. During the grouting phase, concrete is pumped through the auger simultaneously with the extraction of the auger from the ground. Usually a computer is used to monitor the concrete flow and pressure to ensure the pile integrity. Typical diameters vary from 12in to 48 in to a maximum depth of 110ft. It is a fast and efficient way to install piles on soil or soft rock conditions.
We offer machines in two different CFA Configurations. Our cylinder crowd models can be converted to Bottom Drive CFA, which is a patent system by CZM. Our Cable Crowd models can be converted to Top Drive CFA.
Bottom Drive CFA
Bottom Drive CFA allows for deeper depths and higher torque.
The revolutionary patented system Bottom Drive CFA applies to the execution of continuous flight auger piles. The position of the rotary head at the foot of the drilling rig displaces the entire center of gravity of the equipment downwards, allowing a better use of the drill in reaching greater depths and drilling diameters. In this system, the drilling tool – auger – is part of the mechanism of torque transmission, so that notches are opened aligned along its full length. These notches fit the keyways connected to the rotary head which allow for the drilling when the auger is rotated. The Bottom Drive CFA equipment, when compared to those using the traditional system, has the advantage of being much lighter and more balanced, resulting in lower investment with superior performance. Other advantages are the use of friction pull-down for better penetration in hard soil and easy adaptation for the application of telescopic rod while executing excavated piles.
Significant improvement of stability, providing greater security in the operation of CFA
Optimal ratio of drilling depth x equipment weight due to lower center of gravity, enabling lower transport weight and lower transportation costs.
Hydraulic pull-down on the rotary, centered to the drilling auger, improving the penetration in hard soils.
Highly effective drilling torques due to the robust drilling head.
Better efficiency of power due to the short length of hydraulic hoses that feed the drilling head, resulting in lower pressure loss.
Lighter drilling masts as a result of there being no need to resist high drilling torque at the top.
Higher Extraction force, resulting from the addition of push-up of the cylinder to the winch extraction force.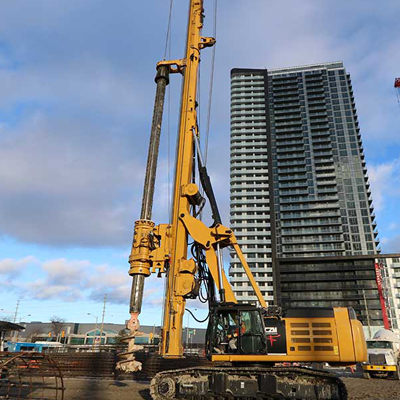 | | | |
| --- | --- | --- |
| Standard Chassis: | CAT 352 Tier IV | |
| Installed Power: | 432 hp | 322 kW |
| Maximum Torque: | 252,000 ft.lbs | 35,000 kg.m |
| Maximum Diameter: | 48 in | 1,200 mm |
| Maximum Drilling Depth: | 93 ft | 28,500 mm |
| Operation Weight | 230,000 lb | 104,500 kg |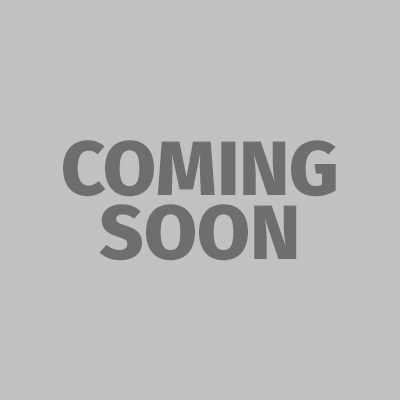 | | | |
| --- | --- | --- |
| Standard Chassis: | CAT 336 Next Gen | |
| Installed Power: | 323 hp | 242 kW |
| Maximum Torque: | 193,230 ft.lbs | 26,200 kg.m |
| Maximum Diameter: | 48 in | 1,300 mm |
| Maximum Drilling Depth: | 93 ft | 28,500 mm |
| Operation Weight | 180,000 lb | 81,800 kg |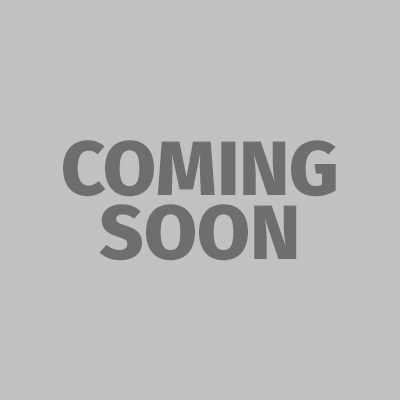 | | | |
| --- | --- | --- |
| Standard Chassis: | CAT 330 Next Gen | |
| Installed Power: | 275 hp | 205 kW |
| Maximum Torque: | 134,300 ft.lbs | 18,620 kg.m |
| Maximum Diameter: | 36 in | 900 mm |
| Maximum Depth: | 67 ft | 20,300 mm |
| Operation Weight | 115,000 lb | 52,250 kg |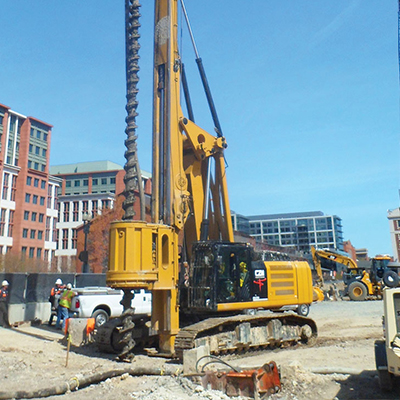 | | | |
| --- | --- | --- |
| Standard Chassis: | CAT 336 Next Gen | |
| Installed Power: | 314 hp | 234 kW |
| Maximum Torque: | 234,100 ft.lbs | 31,800 kg.m |
| Maximum Diameter: | 32 in | 800 mm |
| Maximum Drilling Depth: | 102 ft | 30,000 mm |
| Operation Weight | 190,000 lb | 86,400 kg |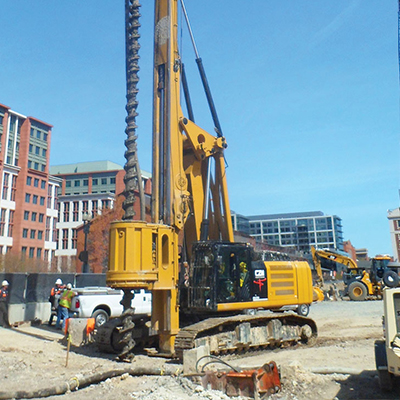 | | | |
| --- | --- | --- |
| Standard Chassis: | CAT 336 Next Gen | |
| Installed Power: | 314 hp | 234 kW |
| Maximum Torque: | 193,360 ft.lbs | 26,700 kg.m |
| Maximum Diameter: | 24 in | 600 mm |
| Maximum Drilling Depth: | 102 ft | 31,000 mm |
| Operation Weight | 190,000 lb | 86,400 kg |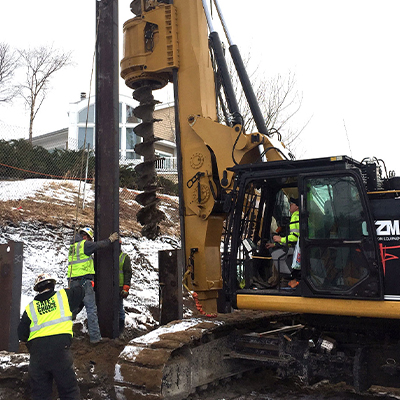 | | | |
| --- | --- | --- |
| Standard Chassis: | CAT 336 Next Gen | |
| Installed Power: | 314 hp | 234 kW |
| Maximum Torque: | 193,360 ft.lbs | 26,700 kg.m |
| Maximum Diameter: | 24 in | 600 mm |
| Maximum Drilling Depth: | 84 ft | 25,600 mm |
| Operation Weight | 138,000 lb | 62,700 kg |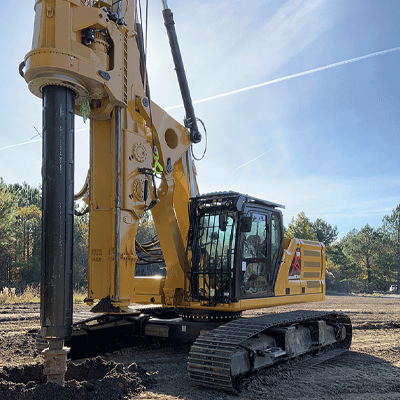 | | | |
| --- | --- | --- |
| Standard Chassis: | CAT 330 Next Gen | |
| Installed Power: | 275 hp | 205 kW |
| Maximum Torque: | 151,100 ft.lbs | 21,500 kg.m |
| Maximum Diameter: | 32 in | 800 mm |
| Drilling Depth (Auger Only): | 43 ft | 13,100 mm |
| Operation Weight | 105,000 lb | 47,800 kg |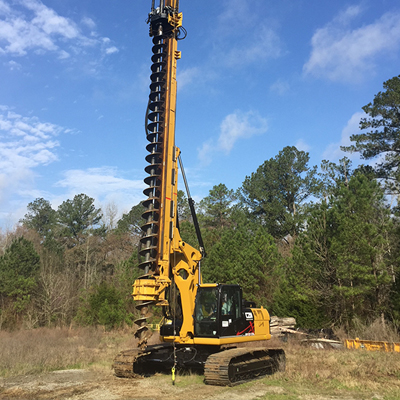 | | | |
| --- | --- | --- |
| Standard Chassis: | CAT 330 Next Gen | |
| Installed Power: | 164 hp | 122 kW |
| Maximum Torque: | 34,000 ft.lbs | 4,700 kg.m |
| Maximum Diameter: | 24 in | 600 mm |
| Maximum Depth (20in Diameter): | 60 ft | 18,200 mm |
| Maximum Depth (24in Diameter): | 45 ft | 13,700 mm |
| Operation Weight | 72,500 lb | 33,000 kg |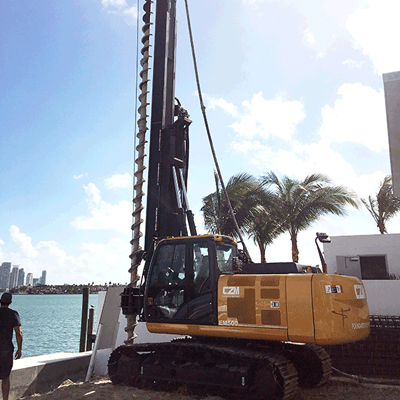 | | | |
| --- | --- | --- |
| Standard Chassis: | CAT 316F | |
| Installed Power: | 117 hp | 88 kW |
| Maximum Torque: | 36,165 ft.lbs | 4,700 kg.m |
| Maximum Diameter: | 20 in | 508 mm |
| Maximum Depth: | 52 ft 6 in | 16,000 mm |
| Transport Weight: | 60,000 lb | 27,215 kg |