Our Equipment
What We Offer
We offer a comprehensive line of drilling rigs engineered for a variety of foundation applications. Our product is manufactured in the USA using Caterpillar bases and is designed, by our team of highly skilled engineers, to be the most productive and reliable in the market.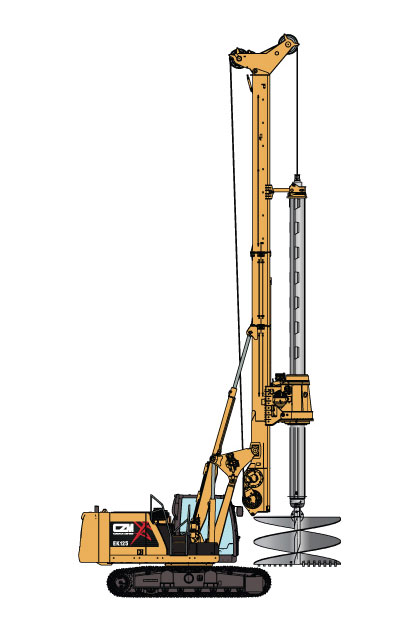 Our Standard Mast machines are designed for kelly bar drilling with cylinder crowd, with easy conversion from Standard Mast to Short Mast. These machines are build on Caterpillar bases with extendable undercarriages and they vary in size from an EK65 (60,000 lbs operation weight) to a EK300 (217,600 lbs operation weight). From easy soil to hard rock, these machine are ideal for many types of applications.
Machines: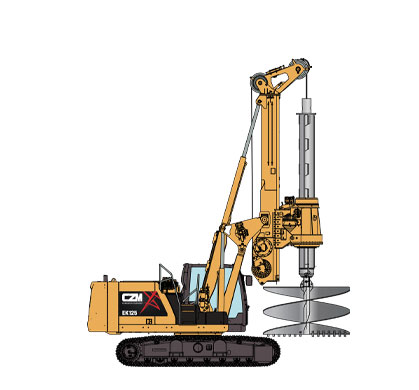 The Short Mast version of our kelly bar cylinder crowd machines are ideal for drilling with an overhead restriction. Drilling under power lines, existing bridges or inside a building is possible due to the limited height of the mast. With a large inner passage in the rotary, CZM's can have interlocking kelly bars with more elements, that allow you to drill deep even on low over headroom.
Machines: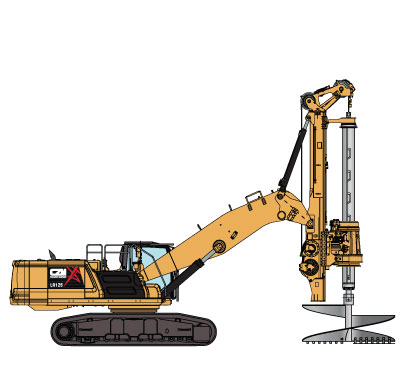 The Long Reach series of machines are equipped with a long boom instead of kinematics, allowing the contractor to reach out when drilling. Drilling off the side of a highway or on big slopes for transmission lines are prime examples of the applications for these machines. They are equipped with interlocking kelly bars, that allow you to drill even on hard rock. We have a full range of sizes, from an LR65 (75,000 lbs of operation weight) to an LR160 (130,000 lbs of operation weight).
Machines: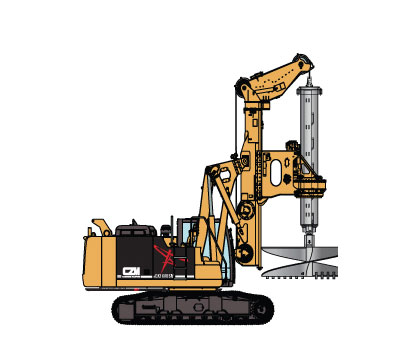 The Ultra Short Mast is a version of our machines with "reversed"  kinematics, allowing the contractor to drill under 20ft of over headroom to a depth of 60ft, with a 10ft tool in front of the mast. A unique machine that cannot be matched in the market.
Machines: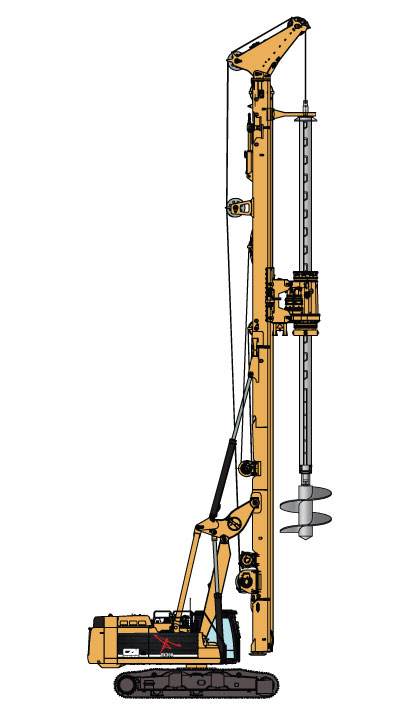 Our cable crowd series are ideal for working with segmented casing. The long stroke of the rotary allows the contractor to work with longer segments. They are also multi-purpose and can be easily converted to CFA, Displacement piles, Cased CFA and Soilmixing.
Machines: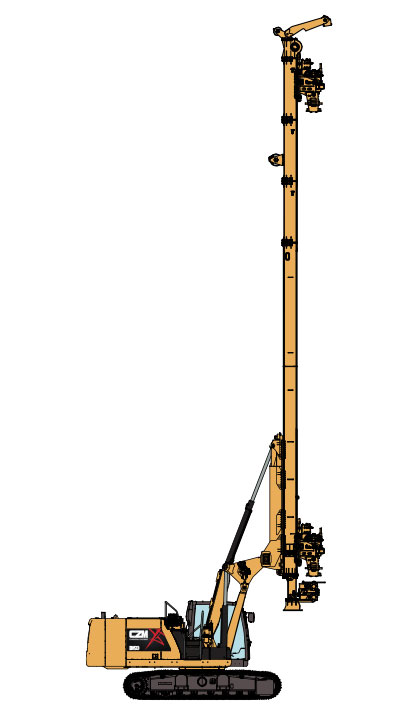 These machines are set up for drilling micro piles with a long stroke. The EK90, has 50ft of rotary travel, making it a very productive machine in this configuration. Equipped with either a single or double rotary, with 18in or 24in clamps, radio remote it is very versatile and can also be converted to CFA and Jet Grouting.
Machines: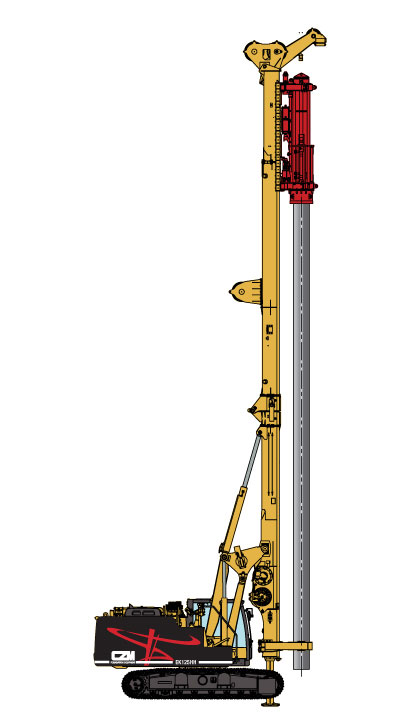 CZM also manufactures pile driving machines with a hydraulic impact hammer. Hydraulic hammers are more effective and eco friendly than diesel and air hammers. With a high frequency and high efficiency you can drive piles faster. It is also a self contained machine, easy to set up, brake down and transport.
Machines: